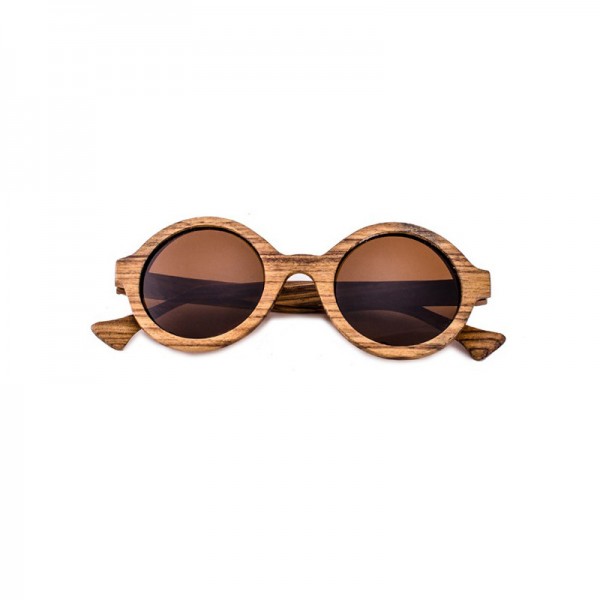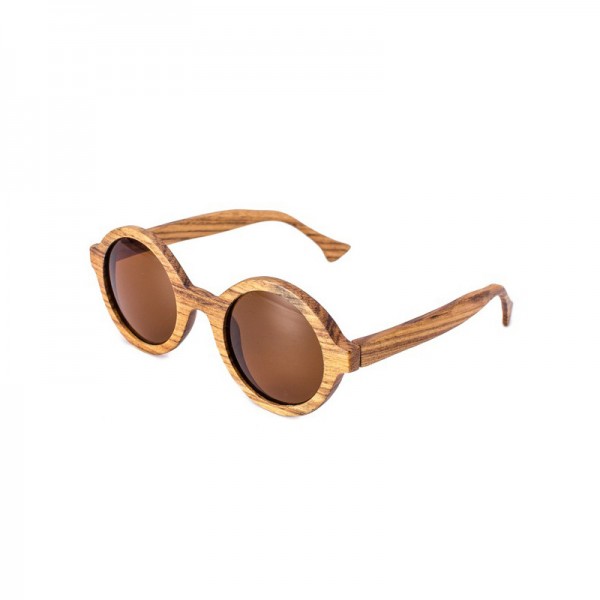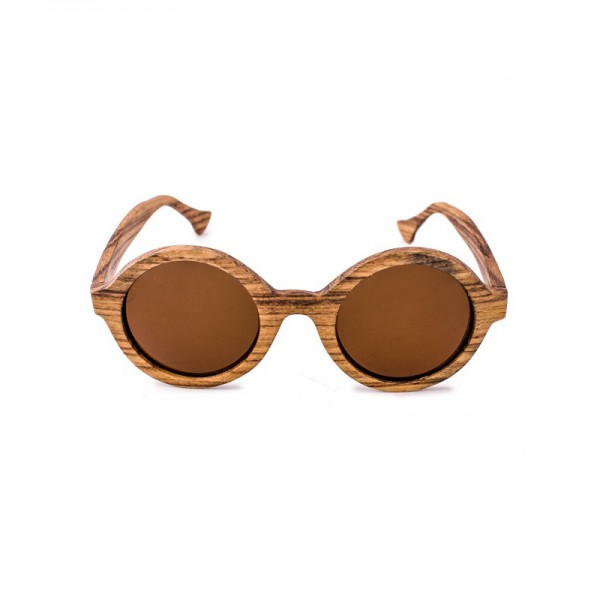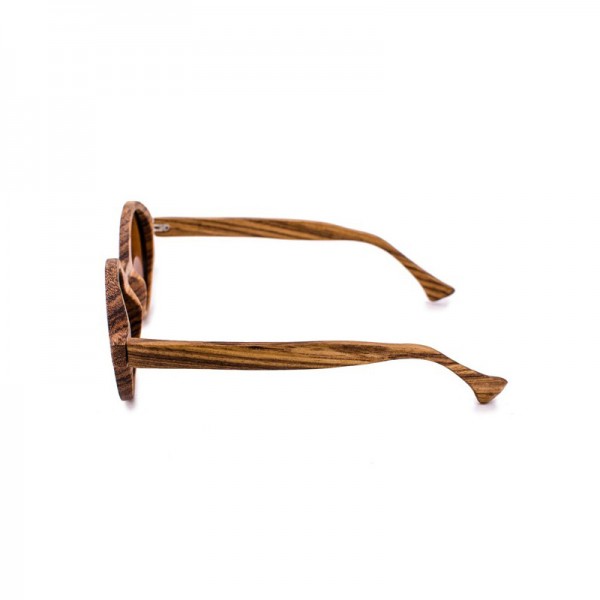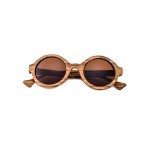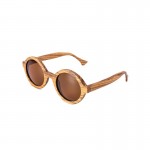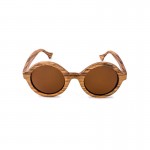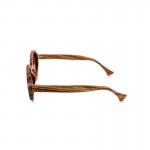 Scarlet | Zebra Wood Round Polarized Sunglasses
$39.99
Reminiscent of the beast the roams the African savanna, these round zebra wood frames have a unique striped pattern. The classically styled large, round frames evoke starlets of bygone eras who set trends that stay strong today. Feminine, round lenses complement many face shapes. Durable, all-wood construction means these glasses can take a beating and still look good.

Zebra wood is grown in Central America and Africa and is prized for its appearance and toughness. The wood's bold stripes can be seen as a decorative element in luxury cars, guns and electric guitars.

The polarized lenses used on these frames provide an extra level of protection that filters out glare and harmful UV rays from the sun.
– Frame: Zebra Bamboo
– Lens: 100% UV400 Protection with Polarized Lenses
– Hinges: Stainless Steel Spring Hinges
– Measurements: 141-46-21-46-152 mm
Description
– Frame: Zebra Bamboo
– Lens: 100% UV400 Protection with Polarized Lenses
– Hinges: Stainless Steel Spring Hinges
– Measurements: 141-46-21-46-152 mm
Related Products
Teddys | Handmade Eco-Friendly Oak Wood Polarized Sunglasses

These feminine, oval frames feature oak's strong, natural grain that are sure to impress. With a lens shape suitable for almost any face, these wooden sunglass frames can fit perfectly into any woman's everyday wardrobe. Classically styled large, round frames evoke starlets of bygone eras who set trends that stay strong today.

The oak used to make these frames is strong, durable and cool under pressure. These all-wood frames are held together with stainless steel spring hinges, so these wooden sunglasses can stand up to whatever adventures are thrown at them.

The polarized lenses used on these frames provide an extra level of protection that filters out glare and harmful UV rays from the sun.

– Frame: Oak
– Lens: 100% UV400 Protection with Polarized Lenses
– Hinges: Stainless Steel Spring Hinges
– Measurements: 141-47-18-43-137 mm

$

45.00