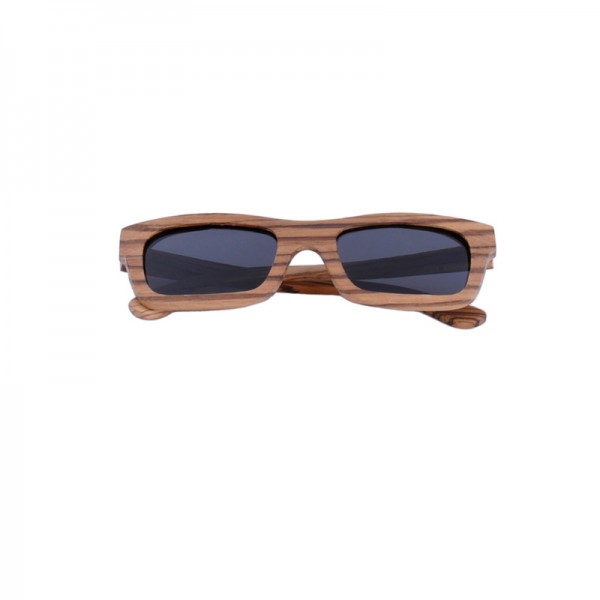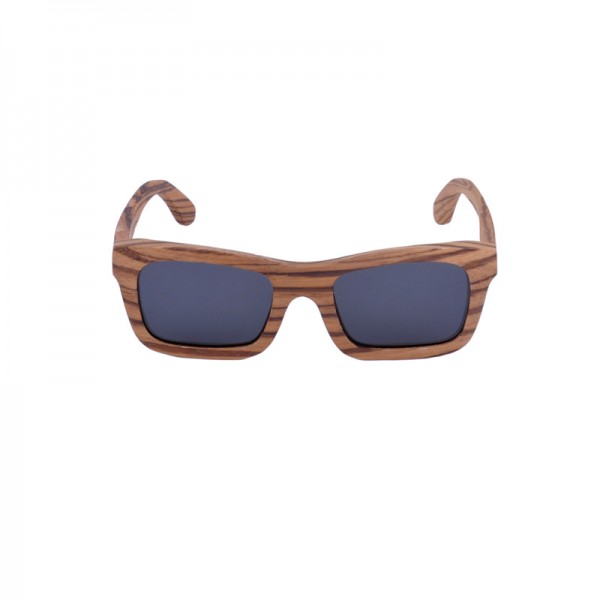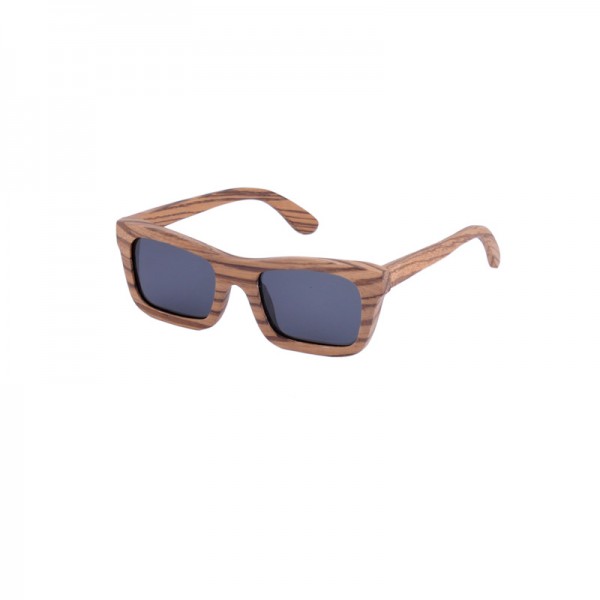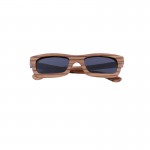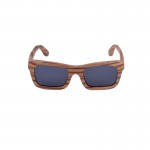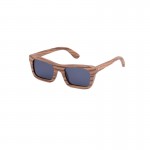 The Timber | Zebra Wood Eco-friendly Polarized Sunglasses
$45.00
With The Timber, you'll get a thicker frame than our other similar styles. These zebra wood frames feature extremely distinctive stripes reminiscent of the great beast that roams the African savanna. Handmade and styled by nature, The Timber features natural speckles and stripes of zebra wood that are sure to stand out.
The zebra wood used to make these frames is strong, durable and cool under pressure. The all-wood frames are held together with stainless steel spring hinges, so these wood sunglasses can stand up to whatever adventures are thrown at them.
The polarized lenses in these frames provide an extra level of protection that filters out glare and harmful UV rays from the sun.
– Frame: Zebra wood
– Lens: 100% UV400 Protection with Polarized Lenses
– Hinges: Stainless Steel Spring Hinges
– Measurements: 142-49-18-34-136 mm
Description
– Frame: Zebra wood
– Lens: 100% UV400 Protection with Polarized Lenses
– Hinges: Stainless Steel Spring Hinges
– Measurements: 142-49-18-34-136 mm
Related Products
The Stafford | Square Black Walnut Wood Polarized Sunglasses

A new take on a classic style, The Stafford is a frame inspired by adventure. Available in black walnut, Du wood, zebra wood or oak, The Stafford draws attention. Subtlety works for some, but these frames live to be seen. The natural marks and swirls found in deep, complex wood grain is front and center in these frames. Let nature be your style guide and embrace the beauty of timber with these fully handmade frames.

The wood used to make these frames is strong, durable and cool under pressure. These all-wood frames are held together with stainless steel spring hinges, so these wood sunglasses can stand up to whatever journeys are thrown at them.

The polarized lenses used on these frames provide an extra level of protection that filters out glare and harmful UV rays from the sun.

– Frame: Black walnut, Du wood, Zebra wood or Oak
– Lens: 100% UV400 Protection with Polarized Lenses
– Hinges: Stainless Steel Spring Hinges
– Measurements: 143-51-19-39-138 mm

$

45.00