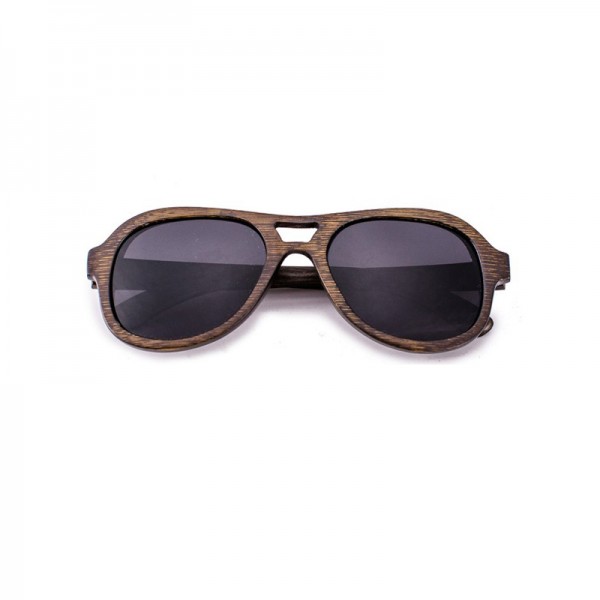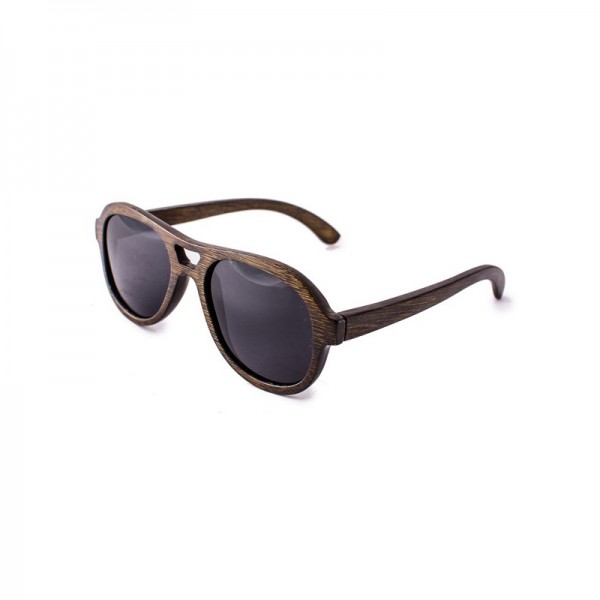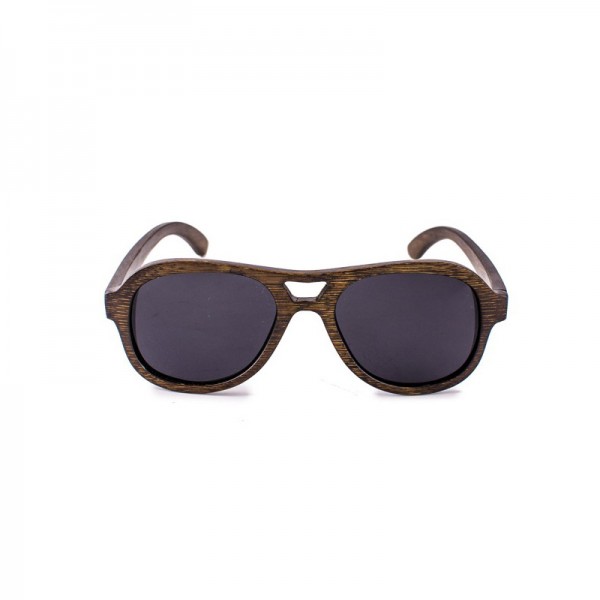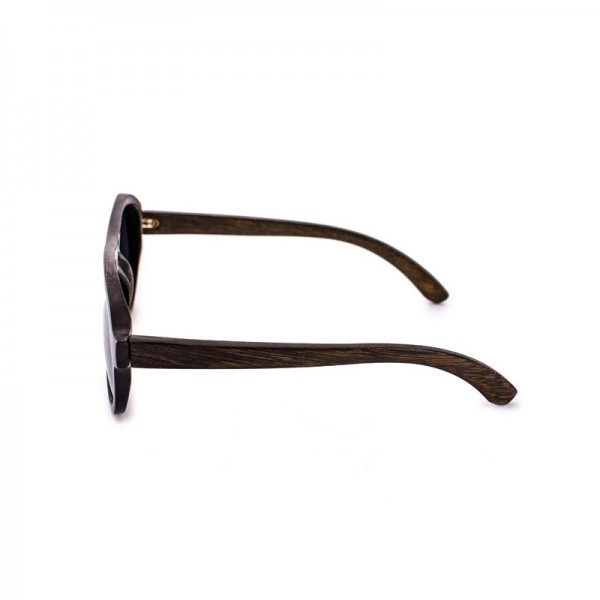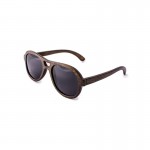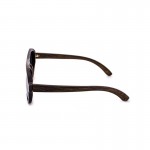 Drago | Brown Bamboo Keyhole Aviator Polarized Sunglasses
$39.99
A bold look since they were first used by pilots nearly a century ago, the Aviator style of sunglasses are a force of nature. Developed to keep the sun out of pilots' eyes after World War I, Aviator sunglasses were born cool and stay cool to this day. Ziba Wood's all-bamboo frames feature a double bridge that securely connects the lenses and a familiar, comfortable shape that provides all-day comfort.

These lenses are a staggering departure from the worn-out all-metal Aviators that can be picked up at any corner gas station. Unique, all-bamboo construction provides a stunning shift in style that brings a past generation's go-to shades into the internet age.

The polarized lenses used on these frames provide an extra level of protection that filters out glare and harmful UV rays from the sun.
– Frame: Bamboo
– Lens: 100% UV400 Protection with Polarized Lenses
– Hinges: Stainless Steel Spring Hinges
– Measurements: 144-51-18-43-142
Description
– Frame: Bamboo
– Lens: 100% UV400 Protection with Polarized Lenses
– Hinges: Stainless Steel Spring Hinges
– Measurements: 144-51-18-43-142
Related Products
Justine | Bamboo Double Layer Oval Polarized Wooden Sunglasses

These feminine, oval frames wooden sunglasses feature the natural speckles and stripes that are sure to impress. With a lens shape suitable for almost any face, these wooden, women's frames can fit perfectly into any woman's everyday wardrobe. Double-layered construction adds depth and dimension to the distinctive look of these frames.

Durable, all-bamboo construction means these glasses can take a beating and still look good. Strong and flexible bamboo has long been used in everything from decoration to construction for years. The bamboo used in these frames has been carbonized, a process which uses pressure and heat to warm the sugar in the wood and bring out a deep, amber color.

The polarized lenses used on these frames provide an extra level of protection that filters out glare and harmful UV rays from the sun.

– Frame: Carbonized Bamboo

– Lens: 100% UV400 Protection with Polarized Lenses

– Hinges: Stainless Steel Spring Hinges

– Measurements: 138-46-18-34-142 mm

$

39.99