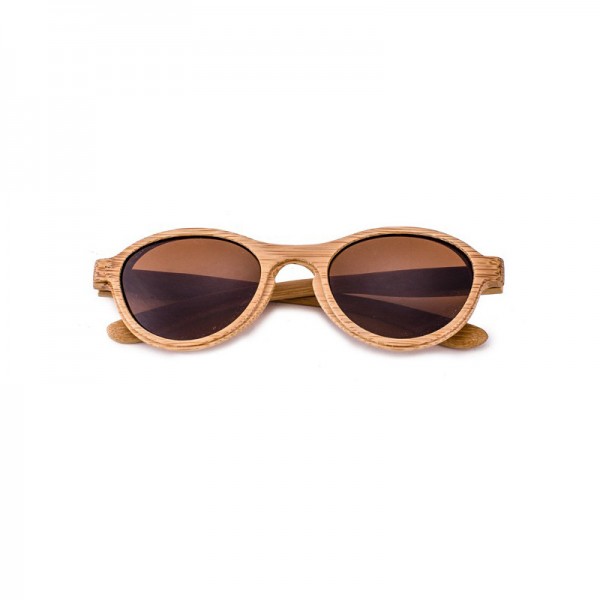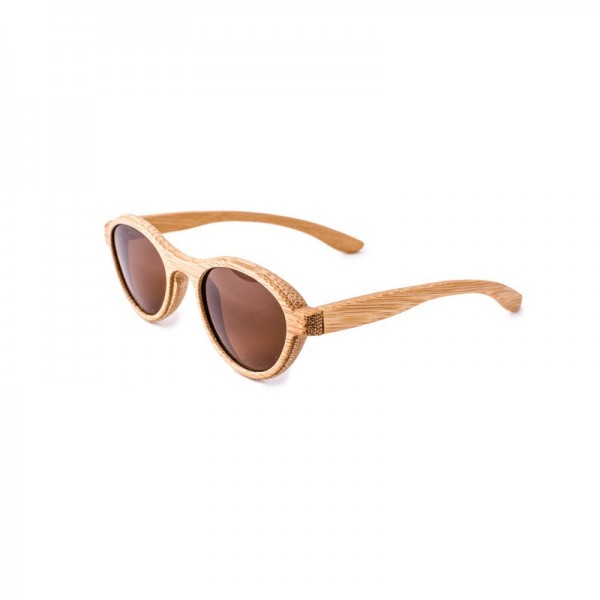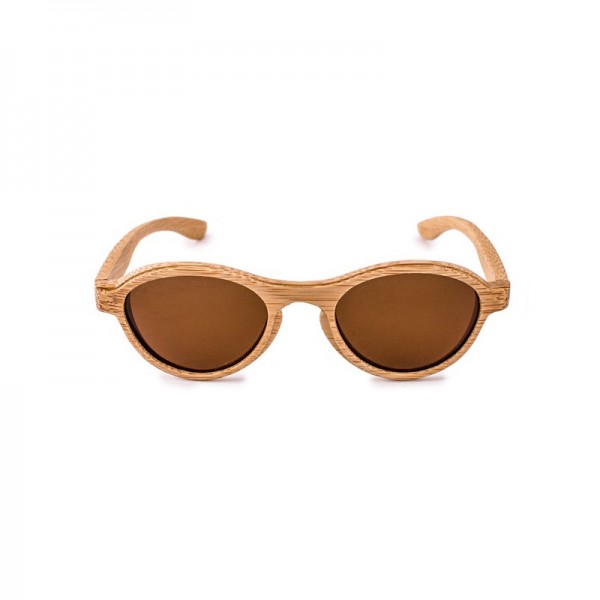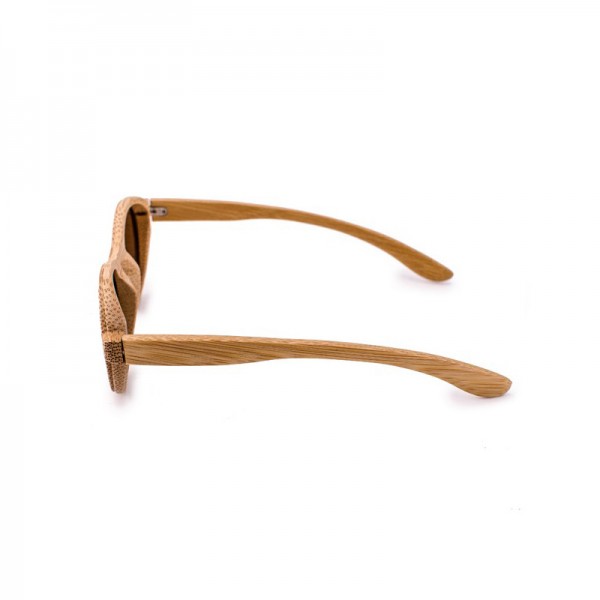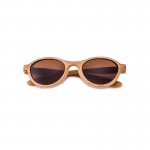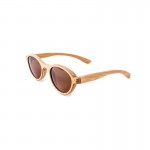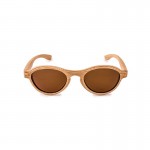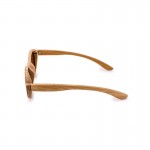 Justine | Bamboo Double Layer Oval Polarized Wooden Sunglasses
$39.99
These feminine, oval frames wooden sunglasses feature the natural speckles and stripes that are sure to impress. With a lens shape suitable for almost any face, these wooden, women's frames can fit perfectly into any woman's everyday wardrobe. Double-layered construction adds depth and dimension to the distinctive look of these frames.

Durable, all-bamboo construction means these glasses can take a beating and still look good. Strong and flexible bamboo has long been used in everything from decoration to construction for years. The bamboo used in these frames has been carbonized, a process which uses pressure and heat to warm the sugar in the wood and bring out a deep, amber color.

The polarized lenses used on these frames provide an extra level of protection that filters out glare and harmful UV rays from the sun.
– Frame: Carbonized Bamboo
– Lens: 100% UV400 Protection with Polarized Lenses
– Hinges: Stainless Steel Spring Hinges
– Measurements: 138-46-18-34-142 mm
Description
– Frame: Carbonized Bamboo
– Lens: 100% UV400 Protection with Polarized Lenses
– Hinges: Stainless Steel Spring Hinges
– Measurements: 138-46-18-34-142 mm
Related Products
Lily | Black Kosso Wood Oval Polarized Sunglasses

Made from African kosso wood, these all-wood sunglasses, oval frames will suit the style of any woman. Durable kosso wood is prized for its strength and resiliency. Kosso wood even has medicinal properties and is used in some cultures to treat fever and cough. Not only that, the versatile wood is used to make djembe drums that fuel music made by beatniks and the Bambara people of Africa alike.

The polarized lenses used on these frames provide an extra level of protection that filters out glare and harmful UV rays from the sun.

– Frame: Kosso Wood
– Lens: 100% UV400 Protection with Polarized Lenses
– Hinges: Stainless Steel Spring Hinges
– Measurements: 140-46-16-34-141 mm

$

39.99