How to Choose the Right Glasses for your Face Shape
admin
With so many choices of sunglasses, how do you pick just one pair? Well, you can always buy more than one – but if money's tight, you'd better choose wisely. To figure out which pair of wood sunglasses will best suit you, start by taking a long, hard look at yourself. Don't worry, you don't need to do any deep introspection – you just need to figure out what shape your face is. The shape of your face is very important when it comes to choosing a wooden sunglasses style. With this in mind, Ziba Wood eyewear makes sure to stock stylish wood sunglasses in every shape and size to suit everyone's unique face. Whether you're rocking The Chestnut, a rectangular wooden sunglass frame, a circular frame such as The Esquire, or our wood aviators The Drago ­­ Ziba Wood eyewear has a pair of frames that will suit your style.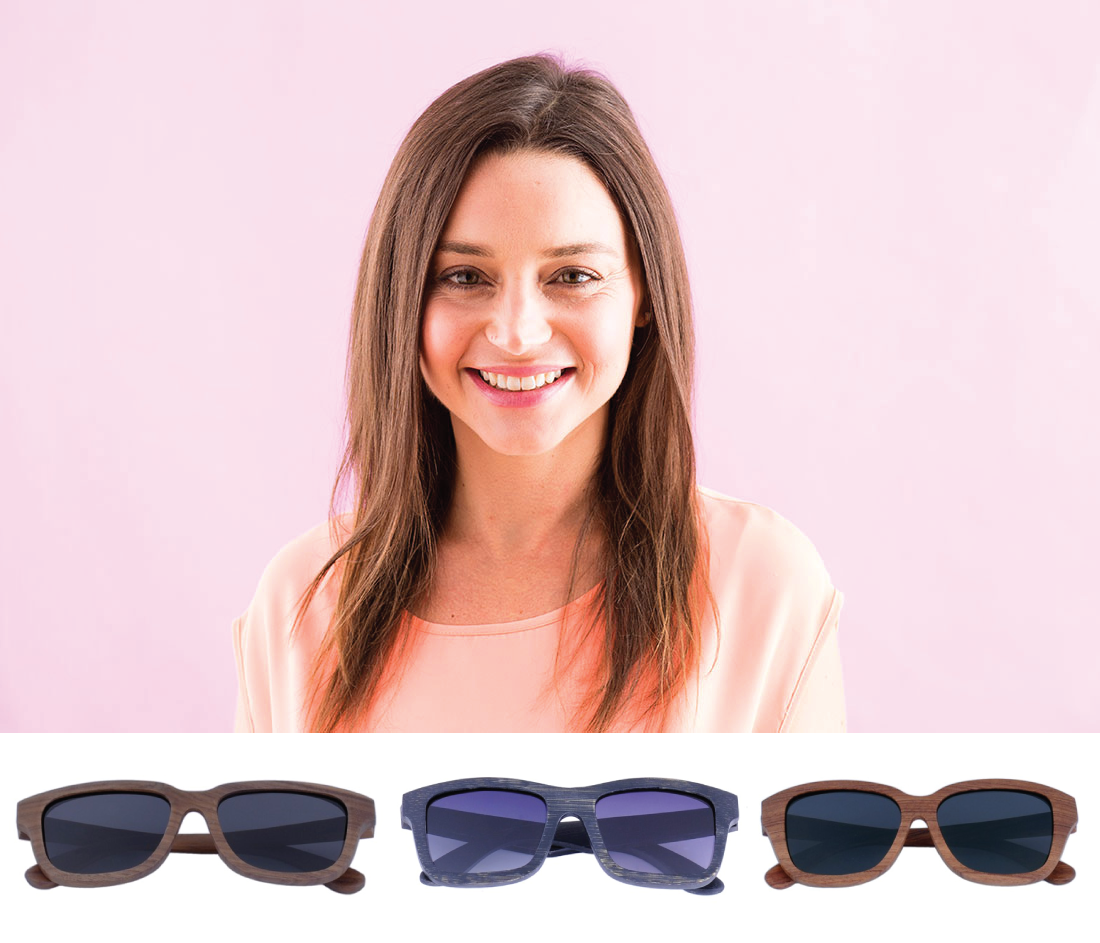 Making the Rounds
Round faces are widest at the cheekbone. Characterized by a gentle curve all the way from the temples to the chin, round faces are usually best complemented by square frames that have tight angles. Actresses with a round face include Selena Gomez and Emma Stone. Leonardo DiCaprio, Elijah Wood and Justin Timberlake are a few men who have a round face.
The Logger, a large, square Ziba Wood frame, should work for folks with large, round faces. The bottom of the frame should rest just above the wearer's cheekbone. Other frames that should work well for those who have a round face include The Bosque, The Stafford and The Timber. 
Your Heart's In It
Jennifer Lawrence and Scarlett Johansson have had their heart­shaped faces adorned across billboards, marquees and movie posters. The guys have got some heart, too ­­ as Nick Jonas and Ryan Gosling are evidence of. Heart­shaped faces are widest at the cheekbone and narrow to a prominent, pointed chin. Glasses that follow those lines and give width to the upper portion of the face will perfectly fit a heart­shaped face. Oval frames can add subtle curves to a face otherwise dominated by angles.
The Pelican, a larger, angular squarish men's wooden sunglasses frame that is available in dark black bamboo, is a great pair of sunglasses for a heart­shaped face. The Pelican's lenses are wider at the top than they are at the bottom and the contours of the frame should look great on a heart­shaped face. For women, another option is The Lily. These black, oval women's sunglasses are made of kosso wood, the same wood used in djembe drums. This style's curves make them impressive sunglasses for a heart­shaped face.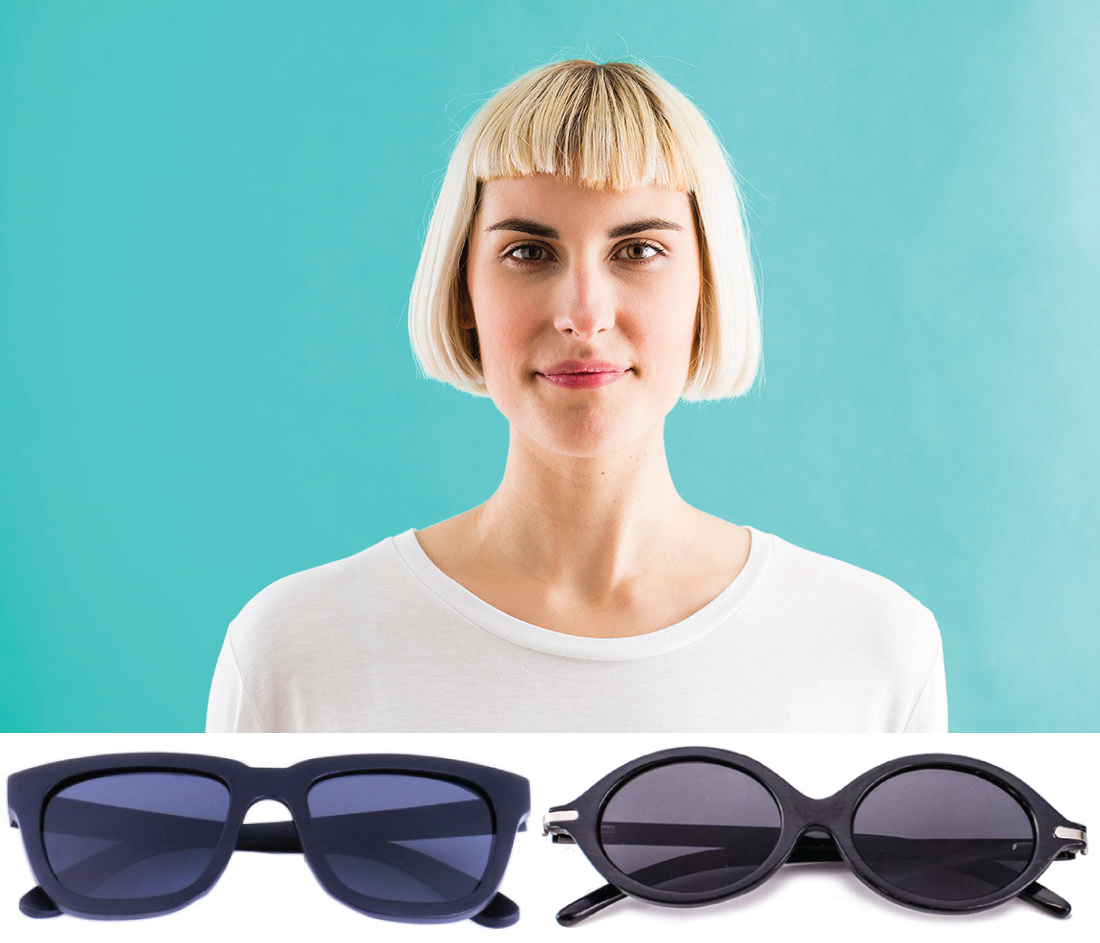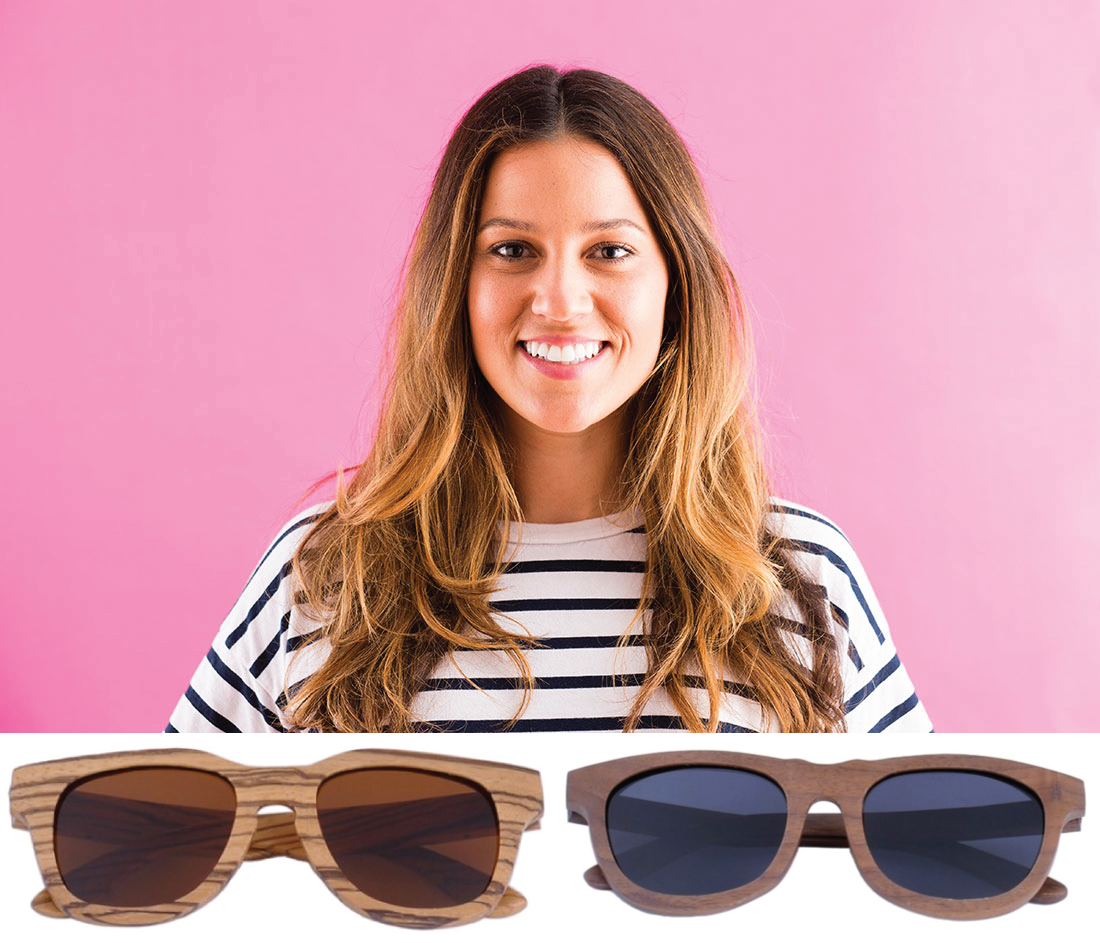 The Oval Office
Not quite round, but not quite square, an oval­shaped face is longer than it is wide. With curves that are more gentle than a heart­shaped face, the oval face can pull off almost any frame shape. Have fun with your choice of sunglasses. The most important things to keep in mind when choosing a pair of sunglasses for an oval face is the individual features that will make sure a frame looks good – nose size, cheekbone position and the size of your forehead all factor into whether a frame looks good.
Oval faces are generally very symmetrical from top to bottom and side to side so it is important that the frame you choose does not detract from the naturally alluring shape of your face. The balanced shape of The Deacon, a zebra wood frame includes brown polarized lenses should work well with an oval face. The Preston, a black walnut premium wooden sunglasses frame that features a prominent, curvy bridge is another choice that should pair nicely with almost anyone's oval face. A few celebrities who have an oval face include Taylor Swift, Kim Kardashian, Katy Perry, Jake Gyllenhaal and David Beckham.
It's Hip to be Square
A square face is just what it sounds like – a face that has straight, striking lines and a deep, strong jawline. The square face is another shape that is very symmetrical and you should keep that in mind when choosing a frame. Since the square face shape is so striking, a pair of gently curved, circular or oval frames, such as wood aviators, can do a lot to soften your appearance.
Try The Drago, brown bamboo wood aviators that feature a double bridge and large, rounded lenses. The Ramon, another round premium wood sunglasses frame, is available in beech wood and rose wood. The rose wood Ramons are available with head­turning reflective amber lenses that perfectly complement the natural wood eyewear frames. If you're a guy with a square face, your style icons can include Henry Cavill and Hugh Jackman. Women can look to Olivia Wilde, Natalie Portman and Angelina Jolie for inspiration.