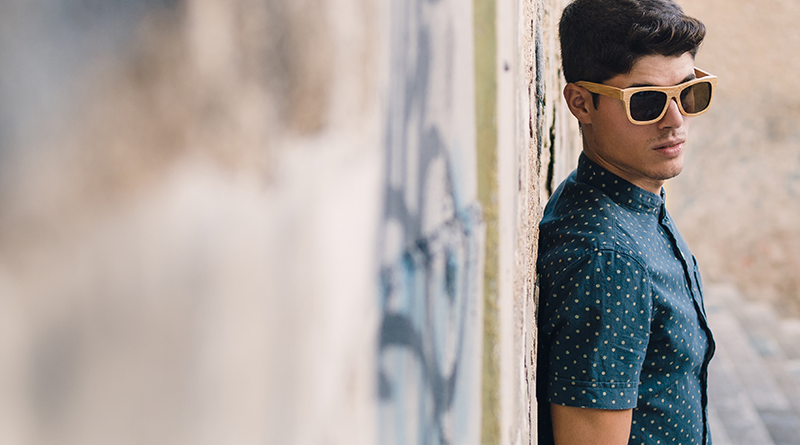 The Top Ten Reasons Wooden Sunglasses Are Dominating Summer 2016
admin
They're Super Stylish – You can match wooden sunglasses with just about anything else you wear. They're fun, fashionable, and completely versatile. From jean shorts and a cute tank at a barbecue, to business casual and your Sunday best, wooden sunglasses are a great complement to every outfit.

They're Available in Vintage Options – Many wooden sunglasses come in vintage options like aviators, wayfarers, ray-bans, and retro options. With a fresh take on classic, popular frames like these, individuals are able to make a statement about their personal style.The tried and true best-sellers of the past are here to stay but with a modern twist.
They're Eco-Friendly – When wood sunglasses are created, the process doesn't require any of the toxic emissions that are leaked into the air when plastic sunglasses are made. By purchasing real wood sunglasses, you're doing your part to help save the planet. Joining in the fight against pollution never looked so cool.
They're Recyclable – When you order wooden sunglasses and they reach the end of their lifespan, they're completely recyclable. Broken or worn out sunglasses inevitably end up in a landfill. Wood sunglasses decompose over time and do no harm to the earth. Pretty neat, huh?
They're Equipped with UV Protection – As summer approaches, the days are getting longer and the weather is getting hotter. There are all sorts of reasons to be outdoors, and total UV protection is a necessity. Choosing wood over plastic doesn't mean you have to give up protecting your eyeballs for fashion. UV400 protection paired with trendy styles will have you protected and looking great.
They're Non-Allergenic – Many folks with plastic allergies are prohibited from wearing traditionally cheaper plastic sunglasses. Purchasing sunglasses made from metal and other materials can often break the bank. Premium wooden sunglasses offer a beautiful alternative solution to this, affording those with allergies to protect their eyes for a fraction of the price.
They're Being Worn by Celebrities – Beyonce, Rihanna, Jennifer Lawrence, Jesse Williams, and Elijah Wood are only some of the big names who have been seen wearing real wood sunglasses. It has always been popular to emulate the styles of these famous celebrities, and now people can do it while benefitting the earth. The popularity of these wooden frames is only destined to soar.
They're Able to Float – Summertime calls for lake trips, beach days, pool parties, and more. You won't have to worry about losing your sunglasses while on a jet ski or enjoying the ocean waves. If they get knocked off, they will float until you can retrieve them. What an amazing perk, right?
They're Perfect for Men and Women – Everyone looks great in wooden sunglasses. They're the perfect style for both men and women. From darker shades to lighter tones, every color looks great on everyone.

They're Unique to You – No two pairs are alike. Can you believe it? This is because real wooden sunglasses are cut from various pieces of high quality wood, which has different rings, patterns, and colors, throughout the entire piece. Think of wood as a fingerprint. Your fingerprints are completely your own, and now your sunglasses can be too.